Despite Box Office Bombs, Hollywood Has Record $4.7 Billion Summer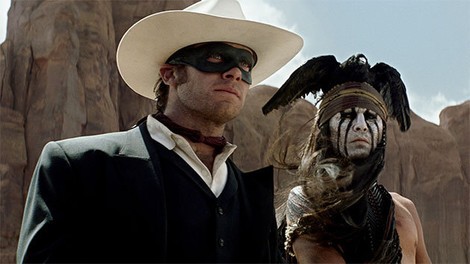 The Lone Ranger couldn't keep Hollywood from taking in a whopping 10% increase over last year at the box office this summer.
Despite Lone Ranger, White House Down, and After Earth losing money during their theater runs, approximately $4.7 billion changed hands in the US box office from May to August. That calculates to a 10.2% increase over 2012 in revenue, according to the BBC.
Ticket prices were an average of 27 cents higher than last year, but theaters also saw a 6.6% increase in attendance. Iron Man 3, Man of Steel, and Despicable Me 2 raked in massive amounts that offset many of the films that lost money.
Big winners for the summer were low-budget horrors The Purge and The Conjuring as well as comedies We're The Millers and This is The End - both of which were made for around $30 million and took in about $100 million domestically.
The Lone Ranger was easily the largest bust of the season, costing over $200 million to make and only receiving $88 million at the US box office. After Earth ($130 million budget and $60 million domestic) and White House Down ($150 million budget and $72 million domestic) fared poorly as well.