'Despicable Me 2' Blows Away 'Lone Ranger' At The Box Office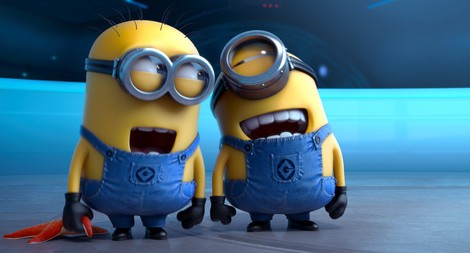 Cinemagoers were more interested in cute little yellow minions than Tonto at the weekend box office. "Despicable Me 2" easily opened at number one, taking home a staggering $140.5 million over the Independence Day weekend.
In the animated film, Gru (voiced by Steve Carell) is recruited by the Anti-Villain League to help deal with a powerful new super criminal. The film also features the voices of Kristen Wiig and Benjamin Bratt.

"The Lone Ranger," starring Johnny Depp and Armie Hammer, failed to impress critics, garnering only 24 percent of favorable reviews on RottenTomatoes.com. The action comedy took the number two slot, making $48.5 million.
"Despicable Me 2" is a hit with fans and reviewers, garnering 75 percent of the popular vote on the popular movie website.

Meanwhile, "The Heat," staring Melissa McCarthy and Sandra Bullock, came in at three ($24.8 million), followed by "Monsters University" ($19.1 million) and zombie flick "World War Z" ($17.8 million).
"Despicable Me 2" made history in Mexico becoming the first movie to be distributed to cinemas digitally via satellite.