'Desperate Housewives' Actress Kathryn Joosten Dies At 72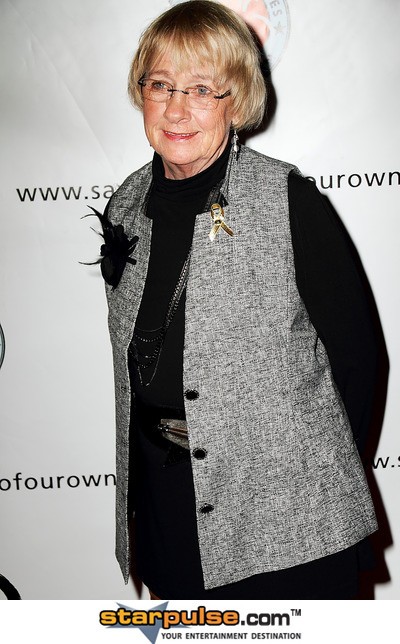 Desperate Housewives star Kathryn Joosten died on Saturday at her home in Westlake Village, California, after a long battle with lung cancer. She was 72.

Joosten's agent, Nadine Jolson, confirmed the news with E! Online on Saturday; saying, "Kathryn passed away this morning after a valiant fight against her cancer. Her family was with her. Funeral arrangements are pending. This is a terrible loss, and she fought as hard as she could."
The actress began her career as a nurse in her home town of Chicago, Ill. before turning to acting at the age of 42.
Best known for her role as meddling neighbor Karen McCluskey on Desperate Housewives; who - ironically - lost her battle with lung cancer on the series finale just weeks ago; Joosten won a pair of Emmy Awards for Outstanding Guest Actress in a Comedy Series for her recurring role on the show.

She also became known for her role as the President's secretary Mrs. Landingham on The West Wing; and she also starred in numerous TV series, including My Name Is Earl, Monk, Grey's Anatomy, Las Vegas, The Closer, Scrubs and Ally McBeal. Her recent feature film credits include the role of Mrs. Dixon in Adam Sandler's Bedtime Stories, and as the mobility scooter-riding Aunt Jackie Alvin and the Chipmunks: The Squeakquel.
Joosten also served as the national spokesperson for drug company Pfizer's Lung Cancer Profiles campaign. She beat the disease twice in the past before finally losing her third battle over the weekend.
The star is survived by two sons, Jonathan and Timothy, who released the following statement: "The family of Kathryn Joosten, two-time Emmy winner, long-time Governor of The Academy of Television Arts and Sciences, lung cancer advocate, and so much more, regrets to announce that Kathryn succumbed to her 11-year battle with lung cancer today, June 2, 2012, surrounded by love and humor til the end. Thanks to everyone for their love and support. We are laughing through our tears. We love you, Kathy, thanks for everything."

Desperate Housewives co-star Felicity Huffman paid tribute to her co-star via Twitter on Saturday night, writing, "Rest in peace, she was an amazing woman and a wonderful actress."