Designer: Jennifer Lawrence Didn't Have A Wardrobe Malfunction At SAG Awards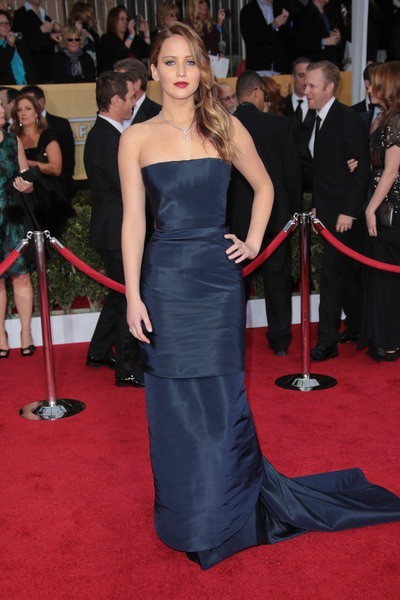 The Internet was aflutter after Jennifer Lawrence appeared to rip her dress open Sunday night at the SAG Awards. Now, the designers of the dress have stepped forward to say the gown was meant to do that.
While walking on stage to accept her SAG award for outstanding performance by a female actor for her role in Silver Linings Playbook, Lawrence flashed what appeared to be her thighs to the world. She was lifting her dress while walking up the steps to the stage when the bottom half of her gown dropped for a moment before snapping back up into place (video below).
Christian Dior Couture has now stepped forward with a statement that read in part, "The dress is made with different levels of tulle and satin and that is what the viewers saw when Jennifer lifted her dress slightly. It was not ripped and there was no malfunction...it was the design of the gown."
So while it was probably an embarrassing and frightful few moments for Lawrence, it appears that the reports of a true wardrobe malfunction are unfounded.