Design Upgrades And New Characters From 'Transformers 4' Unveiled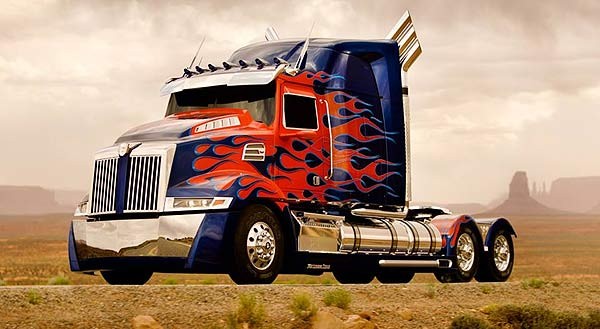 Four new images from next summer's as-yet-untitled Transformers sequel have been released, showing new upgrades for Autobot leader Optimus Prime and fan-favorite Bumblebee along with two new characters in their sleek and sexy vehicular form.

Three of the new designs were revealed on the Transformers facebook page Wednesday, while director Michael Bay posted a shot of the new-look Bumblebee on his website Thursday.

While Prime has maintained most of his original look and paint job, save for a few new curves in the custom redesign by Western Star; Bee's new form is a bit less yellow as a "highly modified, vintage 1967 Camaro SS."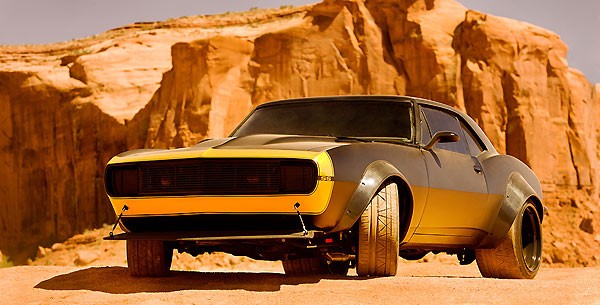 The two new characters, rumored to be Drift and Slinghot, take the forms of a Bugatti Grand Sport Vitesse (worth $2.4million!) and C7 Corvette Stingray, respectively.

There's no word on how the two new characters will play into the story; however, Drift was once a Decepticon known as Deadlock before changing sides. According to Transformers wiki, he's not well-liked by Bumbelbee.

Slingshot, on the other hand, originally took the form of a fighter jet as one of the "Aerialbots," but his look has changed for Transformers 4. The character is somewhat a sympathizer for the evil Decepticons at first, but then changes his mind.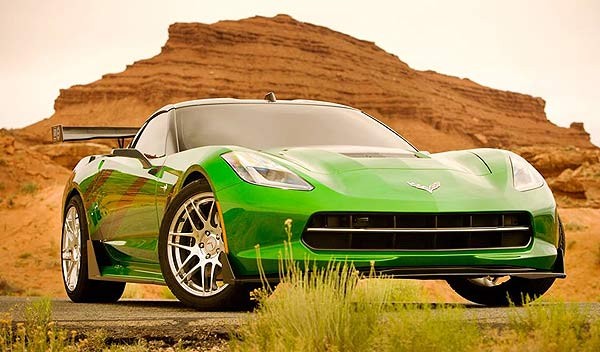 "Transformers 4" stars Mark Wahlberg worked with Bay on the recent Pain and Gain, Kelsey Grammer, Stanley Tucci, Li Bingbing and Sophia Myles also star in the sequel, which is set to take place years after the events of the last film, Transformers: Dark Of The Moon.

Bay says the movie isn't a reboot, but a continuation of the Transformers story.

"The history of the first three movies is still there," Bay told Forbes magazine in February. "We start four years later and there's a reason why we're meeting a new cast. We keep the 'Transformers' the way they were. It's just four years later. There's a reason the Transformers are redesigned. We're trying to broaden the franchise and give it more places to go."

"Transformers 4 is scheduled for a June 27th, 2014, release.