Derek Jeter Handing Out Gift Baskets To One-Night Stands?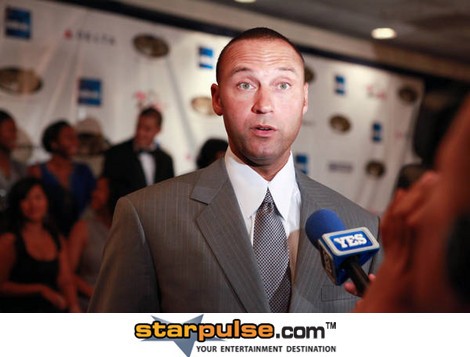 Derek Jeter is not dating Minka Kelly anymore, but that doesn't mean he's lonely. In fact, it appears that he has been doling out some amusing gifts to the ladies he's been dating!
A source told the New York Post, "Derek has girls stay with him at his apartment in New York, and then he gets them a car to take them home the next day. Waiting in his car is a gift basket containing signed Jeter memorabilia, usually a signed baseball." That's one classy walk of shame!
And it seems that Derek has had so many hook-ups that he forgets some of them! "This summer, he ended up hooking up with a girl who he had hooked up with once before, but Jeter seemed to have forgotten about the first time and gave her the same identical parting gift, a gift basket with a signed baseball."