Derek Hough Says Sister Julianne's Blackface Costume 'Wasn't The Brightest Moment In Her Life'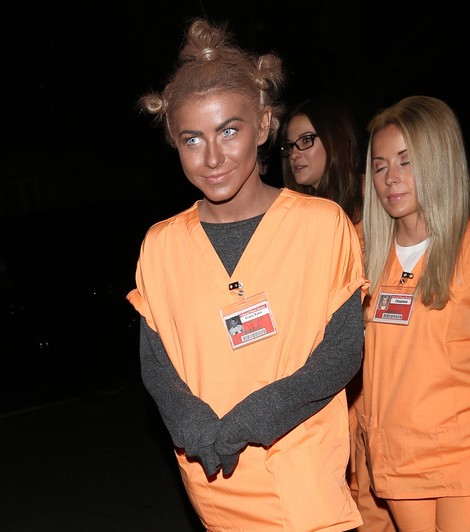 Derek Hough says his sister Julianne is devasted by the controversy surrounding her decision to dress up as inmate character Crazy Eyes from Netflix show "Orange Is The New Black" for a Halloween costume party last weekend.
The former "Dancing With the Stars" pro issued an apology after wearing the offensive blackface make-up. She posted on Twitter: "I am a huge fan of the show Orange Is The New Black, actress Uzo Aduba, and the character she has created. It certainly was never my intention to be disrespectful or demeaning to anyone in any way. I realize my costume hurt and offended people and I truly apologize."
However, she still feels very bad about the situation.
Hough explained: "It wasn't the brightest moment in her life and hopefully it's a blip. She didn't mean anything by it... She's my sweet little sister, breaks my heart... She is so unbelievably sorry and so apologetic. She is just beside herself... Lesson learned."