Deployed Military Father Surprises Daughter At Her Graduation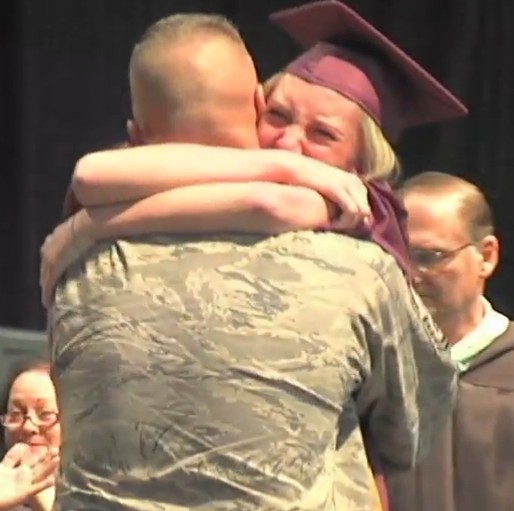 It's a timeless story that we hear every day, but it never fails to warm the heart. The kids of Grand Forks, North Dakota are getting ready to leave their nests and enter the real world, as they don their caps and gowns for high school graduation.
Taylor Craften, one of the graduates, had only one graduation present in mind - she wanted her father to be there for her graduation. Her father, like many military dads, was serving overseas and could not be at her graduation. Her neighbors built her family a life-sized cardboard cutout, which they brought with them to the graduation to remind them that he was there in spirit.
But little did Taylor know, he was there in body too. As she walked across the stage to get her diploma, the commencement speaker did a very surprising introduction, where Taylor's father emerged from the auditorium wing to greet Taylor. Needless to say, she was completely amazed, dropping to her knees before embracing her father in a loving hug.
The video is below. Enjoy!