Dennis Rodman's Estranged Wife Blames Him For Eviction

Former basketball star Dennis Rodman's estranged wife has filed legal documents alleging she has been evicted from two homes after his failure to pay child support and rent.
 
The sportsman-turned-reality-TV-star's former partner, Michelle, insists Rodman owes $527,745.10 in child support for their son, D.J., and daughter, Trinity, because he hasn't kept up with the $50,000 monthly payments.
 
Michelle filed new papers in Orange County Superior Court last week alleging he has failed to pay her rent twice since 2009, causing her to be removed from two apartments in less than two years, reports TMZ.com.  Rodman's child support amount was increased in March.

His representatives claim he will start paying Michelle's rent once she moves into a less expensive property, saying: "Dennis is trying to help her any way he possibly can."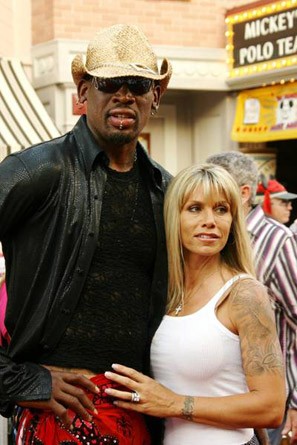 Click Here For More Dennis Rodman Pictures