Dennis Rodman To Kim Jong Un: 'Do Me A Solid'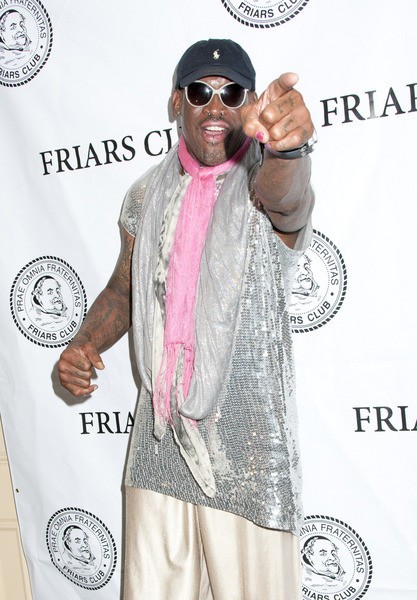 Former basketball player Dennis Rodman is calling on North Korean leader Kim Jong Un to release an American citizen incarcerated for allegedly committing unspecified "hostile acts" against the country's repressive regime.

The retired Chicago Bulls star made headlines earlier this year when he struck up an unusual friendship with the dictator during a visit to the country to run a basketball camp for children.

Now, he is requesting the release of Korean-American Kenneth Bae, who was sentenced to 15 years of hard labor in April after his arrest in November last year.

Rodman writes on his Twitter page, "I'm calling on the Supreme Leader of North Korea or as I call him 'Kim', to do me a solid (favor) and cut Kenneth Bae loose."
Additionally, after Dennis returned from his trip to "best" Korea, he revealed the dictator has a secret daughter. It was believed Kim Jon-Un got married in 2009 and had 2 children, but the secretive country would reveal anything. However, Rodman says kim's wife, "kept talking about their beautiful baby daughter."