Dennis Rodman Opens Children's Basketball Camp In North Korea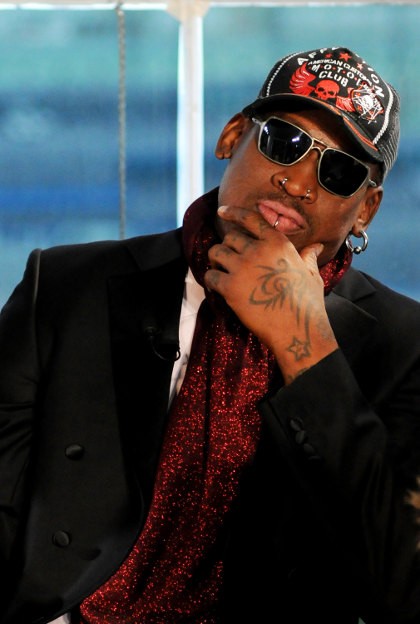 Retired athlete Dennis Rodman has jetted to North Korea to run a basketball camp for children.

The former Chicago Bulls ace is teaming up with three members of New York City's Harlem Globetrotters to coach youngsters on the court and film their trip for a news show, which will air on HBO in April.

The relationship between America and the communist country has been tense for years, but presenter Shane Smith, who will host the program, is hopeful the series will help knock down cultural barriers.

He tells the Associated Press, "Is sending the Harlem Globetrotters and Dennis Rodman to the DPRK (Democratic People's Republic of Korea) strange? In a word, yes. But finding common ground on the basketball court is a beautiful thing."

And the 51 year old, who arrived in Pyongyang on Tuesday, is excited about the new adventure: "It's my first time, I think it's most of these guys' first time here, so hopefully everything's going to be OK, and (I'm) hoping the kids have a good time."