Dennis Rodman Discusses Carmen Electra's Sex Life & Romance With Simon Cowell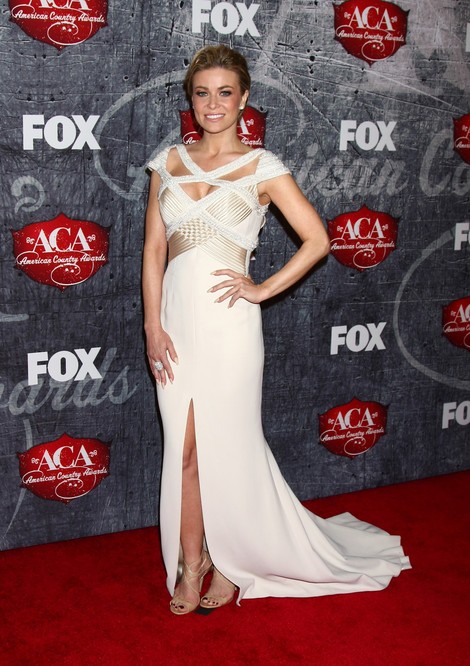 Former bad boy basketball star Dennis Rodman is convinced his ex-wife Carmen Electra can change Simon Cowell's "grouchy" reputation now they are dating - because the model "knows how to have a good time".

The music mogul has been linked to Electra for months and he confirmed the romance speculation during a recent interview with radio host Ryan Seacrest.

Now, the Playboy model's ex has given his seal of approval to the potential relationship - and hopes Electra can make grumpy Cowell happy.

Rodman tells Britain's The Sun newspaper, "Carmen is one sexy lady and someone who knows how to have a good time. Simon has a reputation for being kind of grouchy, but Carmen will make sure he has a big grin on his face - if you know what I mean.

"I've slept with over 2,000 women. After a while they all become a bit of a blur. One woman looks the same as another - but not Carmen. She's right up there in the top 10."

Rodman also opened up about his short-lived romance and subsequent marriage to the beauty in the late 1990s, revealing the pair snatched sex sessions whenever possible.

He adds, "When we were together we couldn't keep our hands off each other. I'm a physical person who needs sex - Carmen was my match. Carmen has a passion for sex and wants it whenever the mood takes her, no matter what time of day. We were at it all the time.

"The most memorable occasion was when we were on a private jet going to Canada. My agent was also on the plane, but Carmen wanted sex and so did I. We just got it on without thinking. It was no big deal, just sex. My agent was sitting opposite us in the jet, but he didn't care - and neither did we."

And despite their acrimonious split, the basketball ace wants his ex to be happy: "Carmen and I had a great relationship, but not one you would ever call boyfriend-girlfriend. I was never faithful to her. I wasn't like a proper husband, and I guess she knew that. There were lots of other women - but Carmen was pretty special to me and I was close to her. We always speak if we run into each other. Our marriage was short, but we had fun."