Dennis Rodman Defends Kim Jong-Un Friendship: 'I'm Not A Diplomat'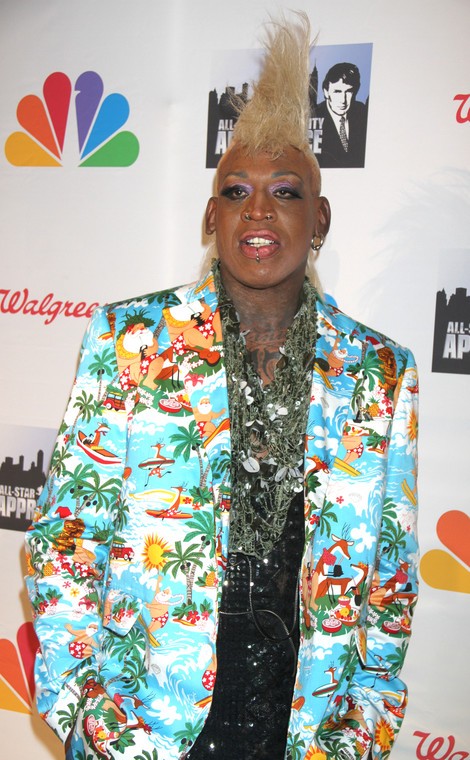 Dennis Rodman has defended his peculiar friendship with North Korean dictator Kim Jong-Un, insisting it does not make him a traitor.

Earlier this month, the former basketball star jetted to the Asian nation to visit the notorious leader, who he struck up an unlikely friendship with when he launched children's basketball camps in the country last year.

He has now spoken out to defend his closeness to Jong-un, insisting he is "not a traitor" because he never visits his pal to push a political agenda.

Rodman checked himself into a rehabilitation center recently to deal with alcohol abuse issues, and he has given an interview from the facility to journalists from CNN.

He says, "I don't know the Marshall (Jong-un) as a dictator... I don't know him like that. All I know is that he's a 31-year-old guy. I call him a kid all the time. He's my friend.

"He gave me the opportunity to come into the county to bring a basketball team to show the world. Let's just show the world that we can actually get along, Americans and North Korea. I wasn't looking in the history book about what really went on with his grandfather or his father, that wasn't my job.
"That wasn't my assignment... I said that from day one. I'm not an ambassador, I'm not a diplomat. That's not my job."