Dennis Quaid Fronts Medical Documentary

Dennis Quaid is fronting a new documentary in a bid to prevent medical errors - three years after his newborn twins were given a drug overdose which almost killed them.

The actor's 12-day-old babies, little Thomas Boone and Zoe Grace, were left fighting for their lives after being given near-lethal doses of a blood thinner when a tired nurse working at Los Angeles' Cedars-Sinai Hospital picked up the wrong bottles of Heparin in 2007. California state regulators ruled hospital staff had been negligent and fined them, awarding Quaid and his wife Kimberly $750,000 in damages in December 2008.

The couple subsequently launched The National Alert Network for Serious Medication Errors system to alert professionals when potentially serious medication errors have been made - and now the actor is taking his campaign to U.S. viewers.

He's produced and narrated Chasing Zero: Winning the War on Healthcare Harm - and hopes the show will raise awareness of the issue with the American public.

Quaid tells the Associated Press, "If you hit them in the heart, it sets the hands to work. We were really lucky to have a happy ending."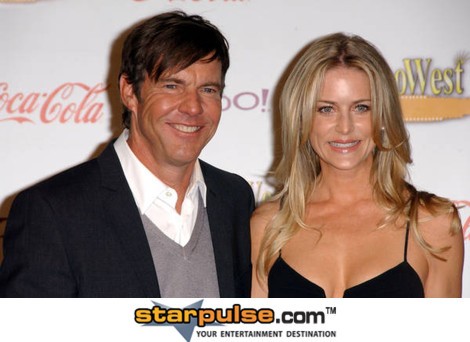 Click Here For More Dennis Quaid Pictures