Denise Richards Takes On Weight Critics: 'I'm Very Healthy'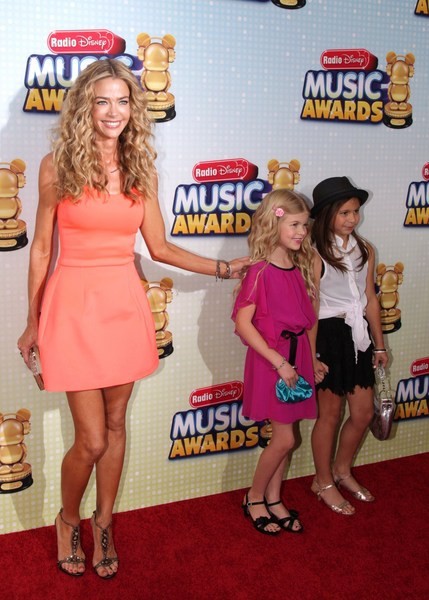 Denise Richards has shot back at critics who have deemed her too skinny, calling her lifestyle "very healthy."
She tells Extra at the Radio Disney Music Awards, "I don't know why lately I've been getting so much flack for it... I have a very healthy lifestyle and I'm busy. I have a daughter who's almost 2 that I carry all the time. She's just under 30 pounds."
Richards continues, "What bothers me is I have three daughters, and I'm such an advocate for health and fitness... in moderation. We eat ice cream all the time. I had grilled cheese before we got here."
Other than lifting her children, Richards tells Us Magazine her kids help her make healthy food. "They actually like to cut up fresh vegetables with ranch dressing on the side. That's their favorite.
"They love helping. They like making salads because they like chopping things up and rinsing the lettuce. Nothing too fancy."