Denise Richards Says Her Memoir Is 'Not Going To Be Salacious'

Charlie Sheen's ex-wife Denise Richards will keep details of the actor's tumultuous night in New York under wraps when her memoir hits shelves next year - because she doesn't want the book to be a "salacious" tell-all.

The former Bond girl will write about her rise to fame, her marriage and divorce from Sheen and life as a single mom to their two daughters in the as-yet untitled book, expected for release in July.

However, the actress, who reportedly accompanied her former partner to the hospital on Tuesday after police were called to investigate an alleged disturbance in his room at Manhattan's Plaza Hotel, refuses to address rumors surrounding the incident in her book. Instead, she's focused on making it an uplifting tale about overcoming obstacles.
 
She says, "It's not a tell-all. It's not going to be salacious. I've been through a lot. A lot of men and women ask me how I got through a difficult time (in her marriage). I really think it's important to figure out what's important in your life and take the high road and move forward."

On Tuesday, Sheen's representative confirmed he had been hospitalized after suffering an "adverse allergic reaction" to medication. The rep has dismissed reports the actor was under the influence of drugs and trashed his hotel suite, branding the claims "speculation".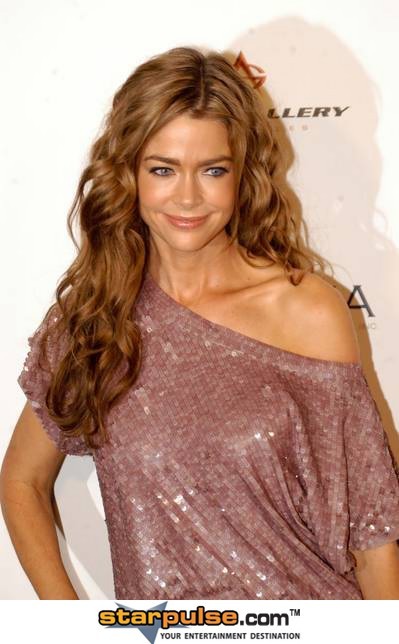 Click Here For More Denise Richards Pictures