Demian Bichir Delves Into The Nation's Immigration Debate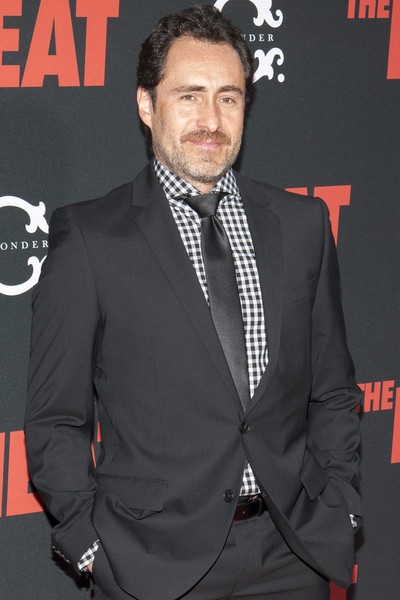 Mexican actor Demian Bichir is urging legislators across the country to secure an improved path for Mexican immigrants seeking citizenship and a better life in America after shooting new TV series The Bridge.

The actor, who portrayed an undocumented worker in Oscar-nominated film A Better Life, plays a Mexican detective working with authorities to solve a murder after a dead body is found on a bridge connecting the two countries.

The subplot has prompted him to wade into the contentious border debate facing government officials, who are currently considering tighter security restrictions at the country's entry-points and new immigration controls to allow immigrants to seek citizenship.

The 49 year-old actor tells the Associated Press, "We need bridges more than walls, you know what I mean? "They're talking about this possible amnesty, but also they're talking about spending millions of dollars building taller, bigger, stronger walls. We need to find a way of doing it right because that will not stop anybody from coming over here (to America) if they see the possibility of having a better life."

Now, he's convinced the argument that foreign workers will take much-needed jobs away from Americans if they are granted legal status is outrageous: "Oh, this tremendous enemy called the immigrants. They're taking our jobs and this and that. They close many factories and fields in Alabama and not even one single American citizen went over there and claimed those jobs and these immigrants, these undocumented workers, just left and it became almost like a ghost town and there was not a single American claiming those jobs, you know what I mean?
"It's all a circle of lies that people need to be careful and aware of."