Demi Moore's Mohawk Twitter Photo

Tinseltown's two biggest
Twitter
addicts,
Ashton Kutcher
and
Demi Moore
, are at it again! This time, instead of Demi posting a photo of herself at the dentist's office with a missing front tooth (
those pics here
), Ashton posted a picture of his wife sporting a new mohawk.
"[W]ifey just got a new hair cut what do you guys think? I love it," he said.
But Demi all but confirmed Ashton's Photoshop skills by responding, "I have the buzzer ready baby!"
Ashton added, "I"m (sic) just playing baby but I think you'd look great with that cut."
Moore playfully offered to shave Ashton's initials into her head, to which he replied, "You could shave them somewhere other than your head..."
"Like my armpit?" she said.
"[E]xactly."
We'd have guessed the pic was a leftover from Demi's hit film
G.I. Jane
, for which she had a much-publicized shaved head; but the original,
which can be seen here
, shows that she had plenty of hair.
Speaking of "G.I. Jane", Ashton also used his Twitter to let the world know about Demi's huge doll collection, featuring "thousands of Barbies and original GI Joes."
The couple were seen at the "Malaria No More Annual White Party" a couple weeks ago, and we pondered whether or not the pair just might be
Hollywood's Hottest Couple
. What do you think?
Click here
for the Top 10 Celebrity Twitterers You Should Check Out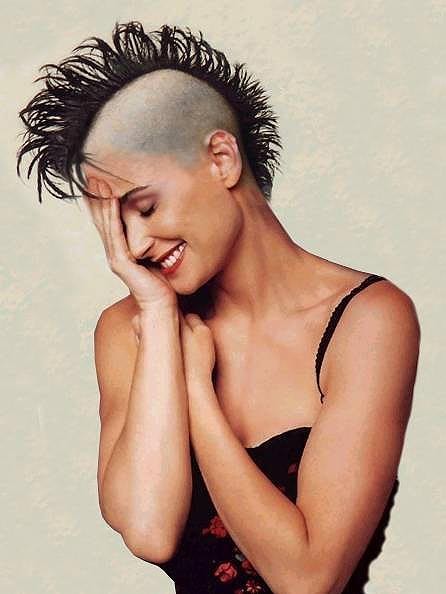 Photo courtesy Twitpic