Demi Moore Is 50 & Fabulous - See The Photos!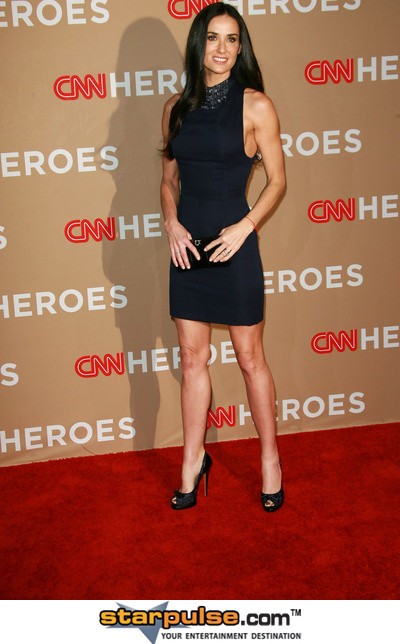 As outlandish as it may seem, Demi Moore turned 50 on Sunday. She certainly doesn't look like it. With her long, silky black hair and thin figure Demi could pass for a much younger woman.
Rumors have circulated for years that Demi spent upwards of $300,000 on plastic surgery in order to look youthful. In 2010 the actress admitted to Elle magazine she'd had "something done" but her face was untouched by a scalpel.
"Maybe one day I'll go under the knife. It just irritates me that people are constantly saying how much I've spent on plastic surgery," she explained.
Moore, who split with her much-younger husband Ashton Kutcher last year, has been focusing on her health, charity work and film projects. She stars in the 2013 film "Very Good Girls" about two New York City girls who vow to lose their virginity during their first summer out of high school.
See some sexy photos of Demi...