Demi Moore Hooks Up With Another Younger Man, Actor Martin Henderson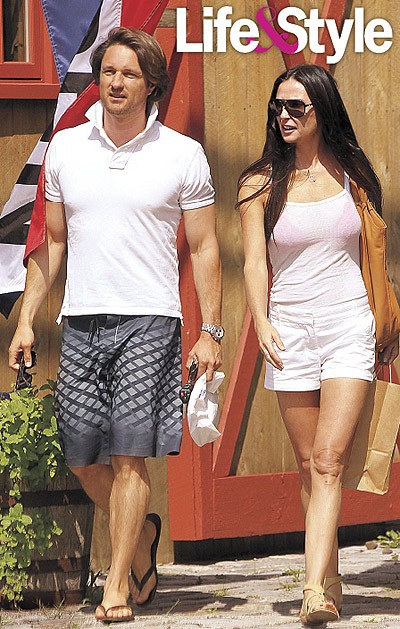 Demi Moore may be having the last laugh after her estranged husband Ashton Kutcher was spotted canoodling with Mila Kunis over the weekend.
Moore, 49, is reportedly dating a younger man - New Zealand actor Martin Henderson, who is 12 years her junior. Gossipers speculated that Moore was devastated by Kutcher's relationship with his former "That 70s Show" co-star, but it appears Moore is moving on with her love life.
Life & Style has photos of Moore and Henderson spending a romantic vacation in New Preston, Conn., together. The couple had lunch at Nine Main Bakery. A fellow diner said, "She was in line and a Colbie Caillat song came on - she started singing along and dancing in a playful, flirty way."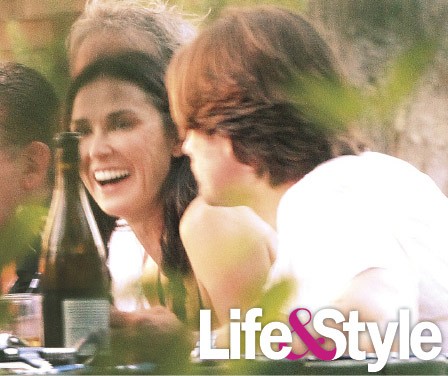 One insider commented,  "She looked great - chatty, healthy and happy."
Prior to their trip to the East coast the twosome had a lobster dinner at a friend's house, and they hiked Steep Rock Preserve the next morning.
Henderson has starred in "The Ring," "Torque"  "Flyboys" and "Smokin' Aces." He previously dated Radha Mitchell, his co-star in 1999's "Kick." He most recently appeared in the failed medical series "Off The Map."  He stars in the 2013 film "The Moment" opposite Jennifer Jason Leigh.