Demi Moore Dumped By Younger Art Dealer Boyfriend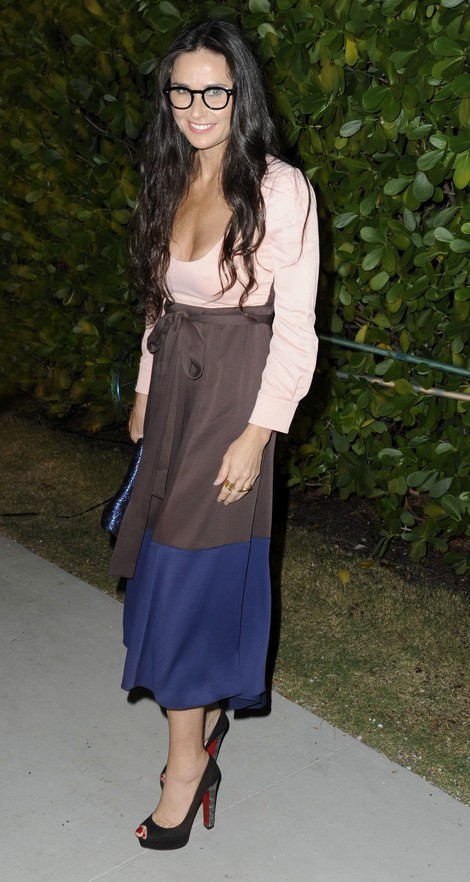 It was a short-lived relationship. Demi Moore was reportedly dumped by Vito Schanabel over the weekend, partially because of her star status.
A source told the New York Post: "Vito has worked very hard to be taken seriously in the art business and doesn't want to be seen as somebody who dates celebrities."
The presence of paparazzi was a problem, and the actress also flew to Miami to party at Art Basel while Vito was working. It was a distraction he didn't need, "so he broke up with her then and there," the source added.
Radar reports that Moore's daughters are concerned about their mother, who was photographed dancing at a party in Miami and showing up to another with a stray cat.  She also appeared at an event with photographer Tery Richardson wearing a low-cut dress (above) and sporting dark-rimmed eyeglasses.
A source told Radar, ""Rumer, Tallulah, and Scout are mortified."
Demi turned 50 last month and split from her 34-year-old husband Ashton Kutcher last year following reports of his infidelity. She reportedly has had trouble accepting his new relationship with actress Mila Kunis.
In January she checked into rehab after she was admitted to a hospital in a semi-conscious state after suffering convulsions.
Vito in Miami Beach: