Demi Moore Changes Twitter Name Over Six Months After Split From Ashton Kutcher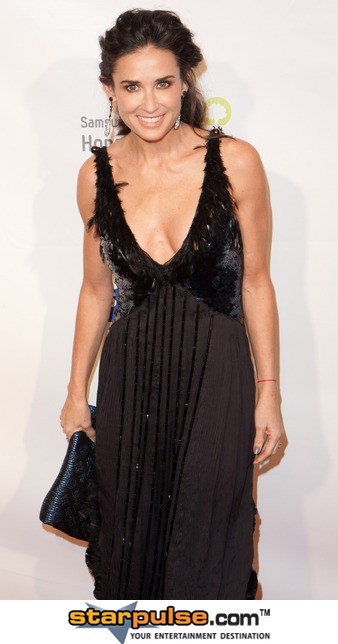 Demi Moore has gone from Mrs. Kutcher to Just Demi as Ashton Kutcher's estranged wife has officially changed her Twitter handle after moving on from the Two And A Half Men star.

"So hard finding a name that was fun somewhat playful and available. So for now it will be @justdemi It could grow on me!" She posted to her page.

Friday morning she officially dumped @mrskutcher in favor of @justdemi and thanked fans for helping her find a new moniker. Shortly before the change, as she was nearing the five million follower mark, she announced that once she hit the milestone she would have chosen a new name for fans to use to find her on the social networking site.

The couple separated last November after allegations that Kutcher cheated on Moore on their sixth wedding anniversary. Shortly after the actress checked in to rehab to straighten out her life.

In December fans questioned why she hadn't dropped the @mrskutcher handle, to which she replied, "Changing my twitter name isn't a top priority right now. Sorry it bothers so many of you. Should I not tweet until I do? Does it really matter?"

The actress spent three months away from the site before returning in April.

Demi and Ashton have been using Twitter since virtually its inception and quickly became two of the first stars to realize the site's publicity potential.