Demi Lovato's Thanksgiving Video Taped Before Going To Rehab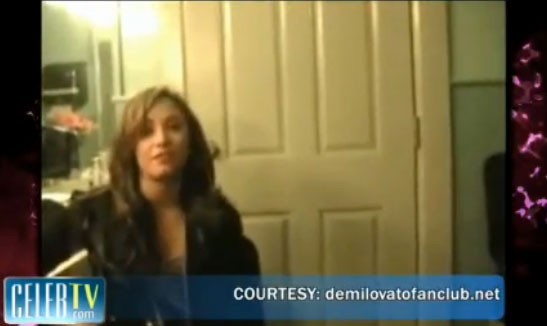 Demi Lovato released a video to thank all of her fans for their support over Thanksgiving recently. While several websites lauded over her looks and apparent spirit while in rehab, it now appears that the clip was taped before she checked herself in.
Lovato pulled out of the Jonas Brothers world tour to check into rehab for "emotional and physical issues" earlier in the month.
In a video released to demilovatofanclub.net, she says "Hey Demi Lovato Fan Club, just wanted to say Happy Thanksgiving. I'm very, very thankful for all of you and I appreciate all the support you guys give me."
Demi had thoughts of leaving rehab for the holiday - but a rep said at the time, "She remains committed first and foremost to her treatment. Demi has made tremendous progress to date, but understands that she has more work to do. (Her parents will) be there to celebrate Thanksgiving with her."
- More Demi Lovato Pictures: