Demi Lovato's 'Blinged' Out World Series National Anthem (Video)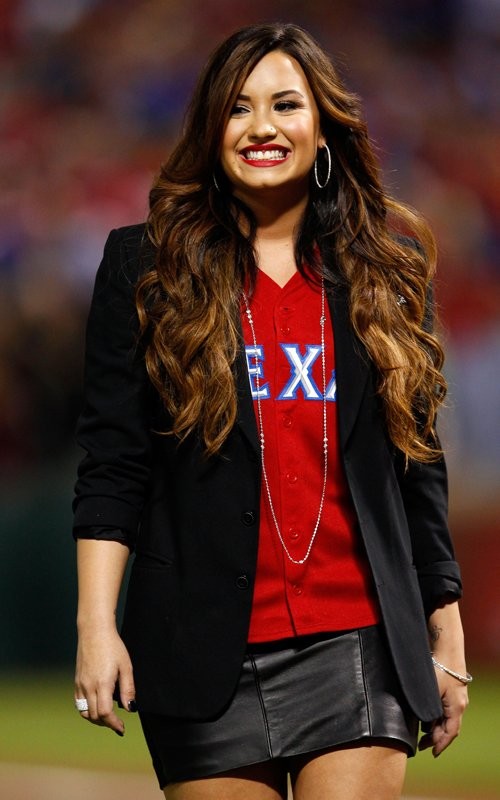 Demi Lovato sang the national anthem in some serious bling at the beginning of Game 5 of the 2011 World Series last night. In her home state of Texas, the songtress wore a game-appropriate Texas t-shirt paired with some amazing diamonds. The singer/actress wore a diamond bangle, wide micro set pave diamond band, bezel diamond flower necklace and diamond hoop earrings, all set in white gold of course.
Check out the price tags on Demi's diamonds. Ca-ching!
White gold diamond hoop earrings, $9,600
White gold diamond bangle bracelet, $13,300
White gold bezel 48" diamond flower necklace, $22,500
White gold 11 row wide micro set pave diamond band, $28,000