Demi Lovato Was Actually Thankful For Her Bipolar Disorder Diagnosis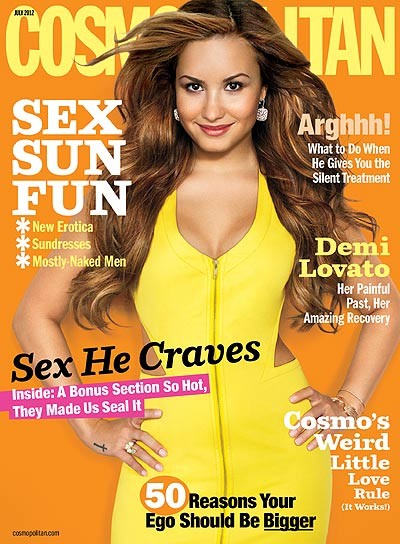 Demi Lovato is radiant in yellow on the cover of the July issue of Cosmopolitan magazine. The newest judge on The X Factor seems to finally have her life back together, and after a year on the comeback trail Demi's finally back on top again.

And one thing that's helped her come to terms with the actions that led her to check into a rehab clinic in late 2010 is a medical diagnosis.

After pulling out of a tour with the Jonas Brothers over allegedly punching a backup dancer, Demi spent three months getting help for her problems, which were initially blamed on an eating disorder. But it was more than just that, doctors found out, and the result was actually a relief to the "Skyscraper" singer.

Demi was actually thankful when doctors declared her a manic-depressive and diagnosed her with bipolar disorder.

"I felt relieved when I found out," she tells Cosmo. "Like I'm not completely crazy; there's a medical reason for all of it."

"It's a daily thing; you don't get time off from it. And if I feel myself slipping back into old patterns, I have to ask others for help, which is hard for me to learn, because I really like doing everything on my own."

And now that Demi has things under control, she plans on moving toward a more normal life in her future.

"I want to be married with kids in 10 years," she says.

Check out Demi's full interview and photoshoot in the July issue of Cosmopolitan magazine, on newsstands Tuesday, June 5th.