Demi Lovato Wants To Win A Grammy, An Oscar And To Inspire Young Girls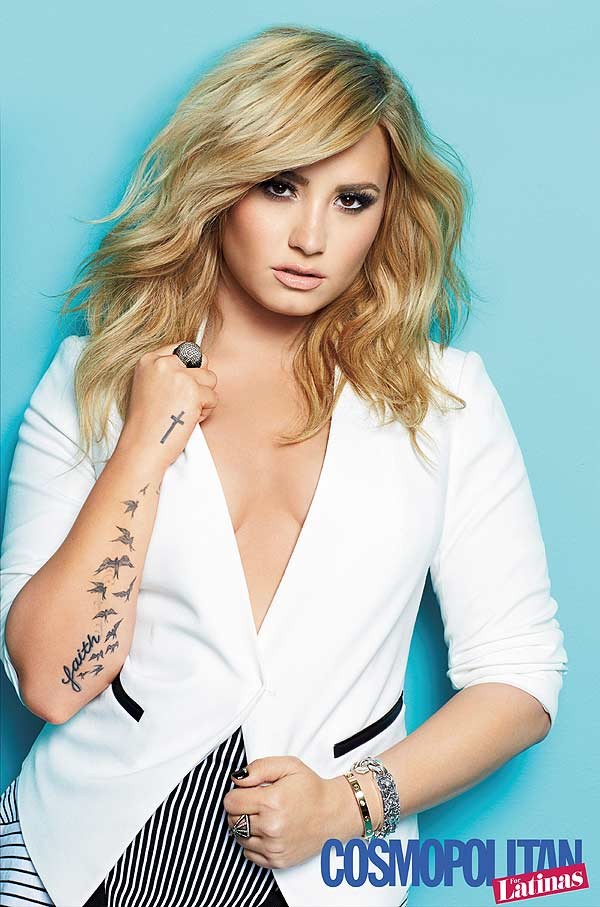 Now that she's embraced her new lease on life, Demi, named the magazine's "Fun, Fearless Latina of the Year" in the issue, says she's working hard to keep her bipolar disorder in check.

"It's a daily thing. I treat it with medication. Not everybody does that, but for me it works," she says. "That's what works for me - medicating, checking in with people, being honest, and being grateful for things."

Lovato also says that she had no role models when she was younger and that she wants to be that inspiration for young girls.

"When I was younger, I needed someone in the spotlight to idolize, who stood for positivity and light and happiness, and wanted to change the world," she tells the magazine. "And because I didn't have that, I realized, I want to do that, if only for my 12-year-old little sister."

"I'm very proud of how far I've come," she adds about her career, "but I definitely want to win a Grammy one day, and I dream of winning an Oscar.

"I want to continue to tour and build my fan base and make music that will last for decades."

The Summer 2014 issue of Cosmopolitan for Latinas hits newsstands May 6.