Demi Lovato Tweets Her New Hair Color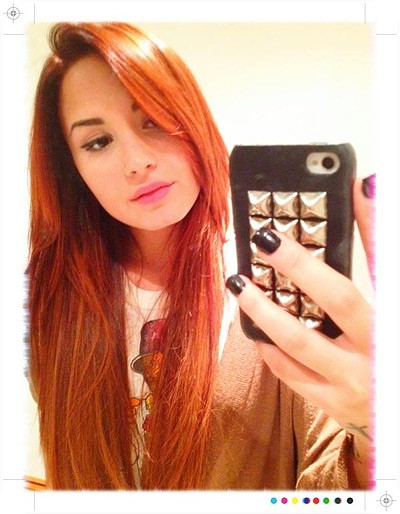 Demi Lovato marked the one-year anniversary of getting her life back together by making a slight change - she dyed her hair red.

The teen star, who left her tour with Jonas Brothers on November 1, 2010 because of a nervous breakdown, entered a treatment facility to help her deal with her emotional demons and get her back on the right track. Since leaving rehab in late January, Demi has righted her ship and is now more open about her issues, hoping she can help others.

She tells MTV News, "I have days where I'm cranky, but I definitely want to be there for my fans and step outside and shake their hands and be there for them too, because I'm now a role model, and I want to be there for them. I would say: Speak up, and don't be afraid to get help, because it could save their lives."

Demi recently performed at an anti-bullying rally and sang the National Anthem at the World Series. And now that she's back on top, she's hitting the road again. She'll kick off a two week tour in Detroit on November 16th.

Saturday afternoon Demi posted her plans to change her hair color, followed by the message, "Red hurr she don't curr..."

But once she finished the dye-job she made fans wait to see the final result before Tweeting the picture (above).

"Just woke up from a nap.. Can't believe I fell asleep before tweeting this........... ;)" she says.