Demi Lovato Talks Motherhood, Kissing Naya Rivera In The Dec./Jan. Latina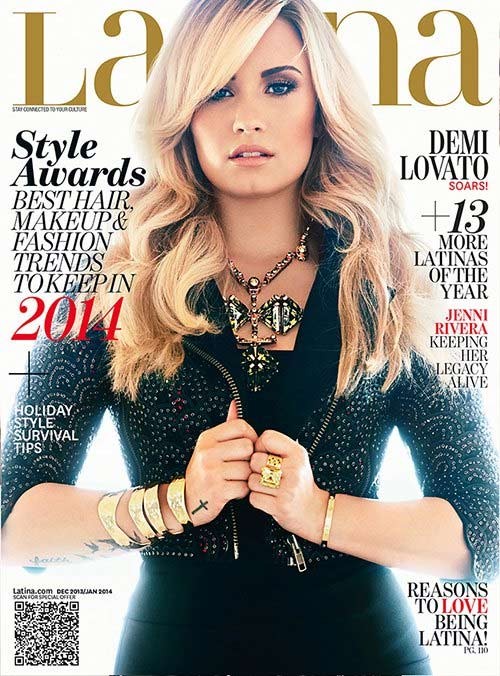 Demi Lovato has had a full life so far. The singer has gone from a starring role on The Disney Channel's Sonny With A Chance to a successful music career and a judging spot on Simon Cowell's "The X Factor." She's also done loads of charity work and written a book; and now she's set to head back to the small screen with a six-episode arc on Glee.
Now, the 21-year-old is already talking about settling down.

"I'm a Texas girl, so my instinct is to have babies early," she says in the December/January issue of Latina magazine. "In my heart I'm like, 'OK, it's time to have babies!' But it's not. I have so much life ahead of me that I actually have to slow my roll.

"We'll see where my life is in five years, but I definitely see myself as a mom in 10 (years)."

For now, Lovato is busy with the third season of "X Factor" and "Glee," on which she plays the love interest of Naya Rivera.

"Yes, we kissed in the first episode," she says, "but I want people to pay less attention to the fact that I'm kissing a girl. Focus on the fact that having a young, multicultural lesbian couple on prime time is a huge step in our generation. It's showing people that it's ok to be who you are. Don't be ashamed of it."

Check out Demi's full interview in the December 2013/January 2014 issue of Latina magazine, on newsstands everywhere November 12.