Demi Lovato Shares Bikini Selfie, Says She's Feeling Healthy And Rested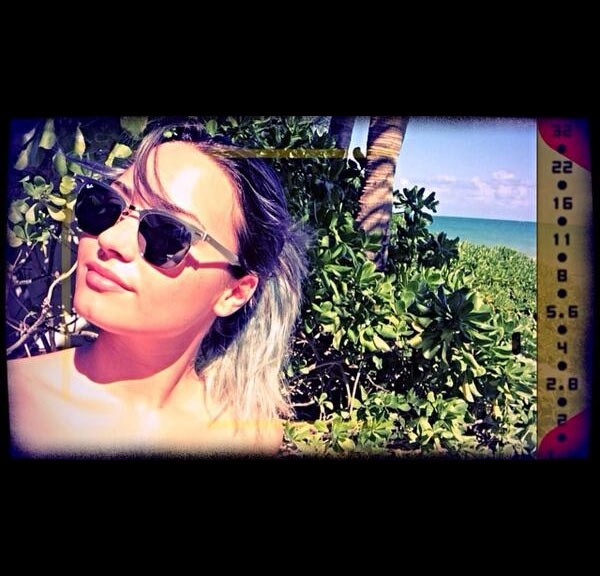 Demi Lovato shared a photo of herself in a bikini from her latest vacation on her twitter page Wednesday.

"2014... feeling healthy, feeling rested.. Y'all ain't ready!!!!" she wrote.

The singer also posted a pair of other photos from her vacation, including a shot of the ocean and some palm trees with the caption, "This was heaven"; and another showing what happened to the blue dye in her hair.

"Too much swimming = silver hair...." she wrote, "And I don't hate it...."

The singer is now back home and getting ready to hit the road on her Neon Lights Tour, which kicks off February 9 in Vancouver.

Some of the singer's fans were upset that she was a no-show at last week's People's Choice Awards, and when she checked her twitter and found some nasty comments from fans, she explained that she's been resting up before going out on tour.

"Damn... Just hopped online to check twitter and some 'fans' are being really mean," she wrote. "I'm not a the PCA's because as I have stated before, I'm taking as much time off this month as possible.

"I haven't taken a substantial amount of time off in a long time and now I am. Thank you for those who voted and understand why I am away."