Demi Lovato Says She Couldn't Go More Than An Hour Without Cocaine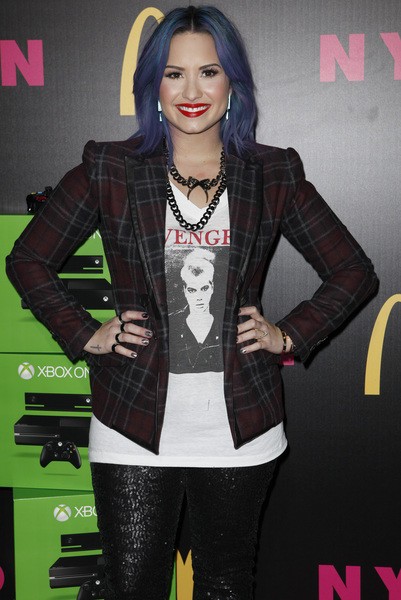 Demi Lovato has opened up about her stint in rehab in late 2010 and early 2011, confessing that she was a coke fiend.

The singer, who was just 18-years-old at the time, shared her story with Access Hollywood Live on Tuesday, saying that she couldn't last an hour without getting a fix. She also reveals that she was able to hide it from those around her, including a live-in sober coach.

"I'm very, very good at manipulating people and that's something that I did in my disease; I manipulated everyone around me," she says.

"Something I've never talked about before, but with my drug use I could hide it to where I would sneak drugs. I couldn't go 30 minutes to an hour without cocaine and I'd bring it on airplanes.

"I would smuggle it basically and just wait until everyone in first class went to sleep and just do it right there. I'd sneak to the bathroom and I'd do it. That's how difficult it got and that was even with somebody -- I had a sober companion -- somebody who was watching me 24/7 and living with me... I was able to hide it from them as well."

Lovato says she realized she needed help while on her way to catch a flight home to Los Angeles.

"I was going to the airport and I had a Sprite bottle just filled with vodka and it was just nine in the morning and I was throwing up in the car and this was just to get on a plane to go back to LA to the sober living house that I was staying at," she says. "I had all the help in the world, but I didn't want it. When I hit that moment I was like, it's no longer fun when you're doing it alone. I've really never talked about this stuff before…"

"I don't know if I should be sharing this," she added.

Demi says she realized that she was behaving like an alcoholic and it mad her realize "I gotta get my s**t together."