Demi Lovato Rocks Out On 'Good Morning America'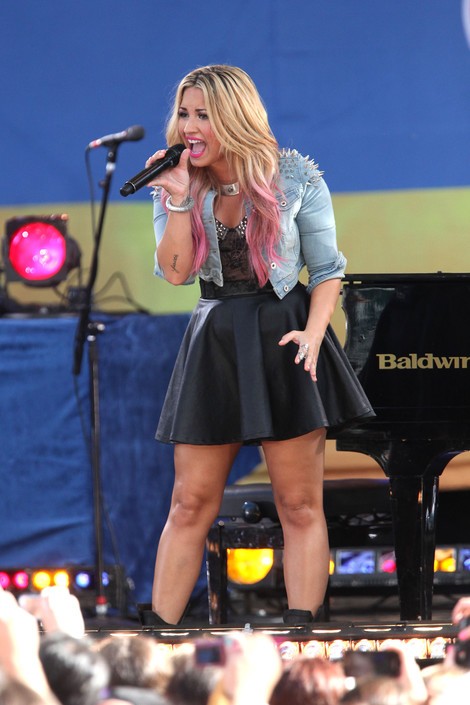 Demi Lovato performed live in Central Park during "Good Morning America's" summer concert series in New York City this morning.
The singer wore a cute black frock with a studded denim jacket and cowboy boots. She recently died her brown hair blonde and pink.
Lovato is joining Britney Spears, Simon Cowell and L.A. Reid on the season two judging panel of "The X Factor." The 19-year-old has big shoes to fill - Paula Abdul and Nicole Scherzinger, who are much more experienced in the music business, were kicked off after season one due to low ratings.
Lovato and Spears are expected to draw a younger audience to the singing competition.
Watch Demi perform and see more photos of her on "Good Morning America"...