Demi Lovato Reveals Her New Haircut, Possible Engagement Ring On Twitter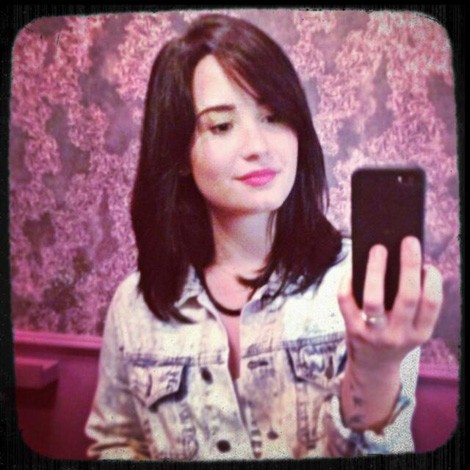 Demi Lovato is mixing it up with a new hairstyle. The "X Factor" judge posted a selfie on Twitter on Wednesday with the caption: "New hair!!!!"
She chopped her long locks and is now sporting a shoulder-length look. We think it looks good!
Lovato is also wearing what appears to be a giant sparkler on her engagement finger. Could that mean she's engaged to on-again, off-again boyfriend Wilmer Valderrama?
The singer/actress revealed earlier this month that she has a half-sister. The 20-year-old recently discovered she has an older sister in her 30s.
Lovato told Long Island radio station WBLI: "I asked her, I said, 'Why haven't you ever contacted me?' She said, 'Well, I never wanted you to think I wanted anything from you. So I've just been kind of waiting to see if you wanted a relationship.' I thought that was so incredible. So, I actually have three sisters!"