Demi Lovato Reveals Her Grandfather Was Gay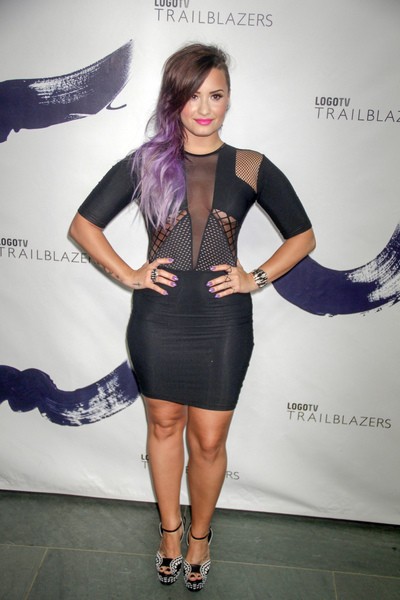 Demi Lovato stunned the audience during Logo TV's Trailblazers ceremony in New York City on Monday by revealing that her grandfather was gay.
The event honored those who have championed lesbian, gay, bisexual, and transgender (LGBT) rights, and Lovato was one of the presenters.
She explained: "I've never spoken about this before, but my grandfather was a trailblazer himself. He was brave enough to come out in the 1960s, and I feel that a lot of my spirit has come from him.
"He passed away a few years later and I only wish he could have been able to see all the progress that has been made.
 
"It's such an honor to be welcomed and embraced by the LGBT community, so thank you very much."
Lovato presented Netflix series "Orange Is The New Black" with an award. Other winners included basketball's first openly gay player Jason Collins and Ugandan gay rights activist John Abdallah Wambere.
Lovato made news on Monday for snubbing fans after rushing past them on her way out of the event. She was being hounded by the paparazzi and refused to acknowledge their bullying.
She later tweeted to her fans: "I wanted to stop for my fans today/tonight really bad because I love you so much but I can't deal with how mean those paps are.
 
"I always try to stop because I appreciate every single one of you, so if I don't get to you please know I'm sorry and I love you."