Demi Lovato Posts Loving Birthday Card For Wilmer Valderamma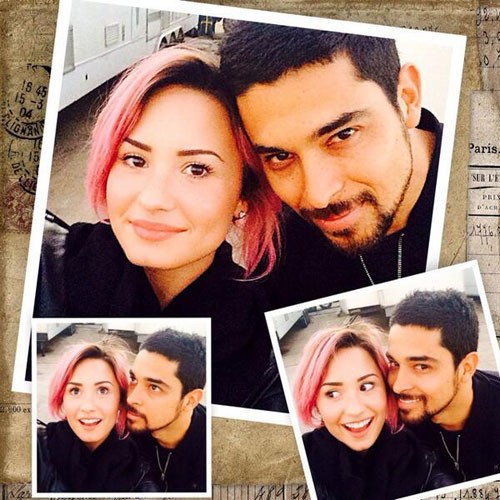 Demi Lovato and Wilmer Valderrama broke up two years ago, but Demi's birthday card for Wilmer shows the two are still close.
Lovato posted a photo collage featuring herself and Wilmer with the caption, "To the funniest, most inspiring, incredible man I know... @WValderrama – thank you for helping me get through my darkest moments.
"You truly are a light to this world and to my life. Happy Birthday!!!"
Wilmer, who turned 34 on January 30, replied, "who needs presents when the gift of you is real to us all...Thank you for the blessing of knowing you."
Lovato and Valderrama went through a public breakup in January of 2012 and have been linked together in rumors ever since. Just this week, Demi was spotted with a ring and was immediately rumored to be engaged to Wilmer. Gossip Cop has since proven the rumors incorrect.