Demi Lovato & Naya Rivera 'Made Out' Prior To 'Glee' Kissing Scene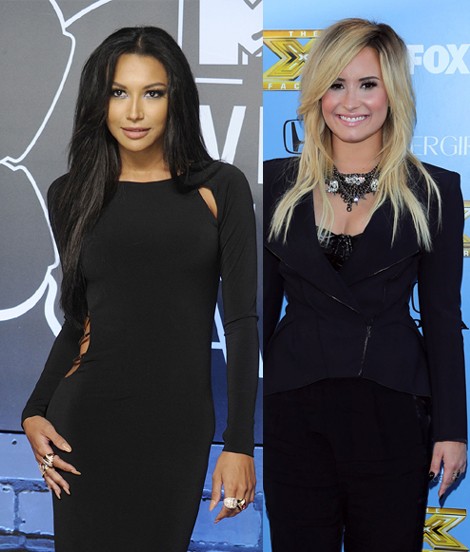 Naya Rivera made sure Demi Lovato was comfortable with their same-sex relationship on "Glee" by making out with her new co-star prior to their first kissing scene.
She told Access Hollywood:  "I made out with her in my trailer before we shot the scene. So then I just, like, warmed her up. You know what I'm saying."
Rivera, 26, plays Santana, who starts dating 21-one-year-old Lovato's character, Dani.
"She's awesome and we're having a blast and we're so happy to have her," Rivera explained.
Lovato plays a struggling artist in New York City who befriends Santana and Rachel (Lea Michele). Lovato's first episode will air Oct. 3 during the show's two-part tribute to The Beatles.
Lovato is currently a judge on "The X Factor." She also just inked a multi-book deal and will detail her struggles with addiction in a memoir.