Demi Lovato Marks Two Years Of Sobriety With New Body Piercings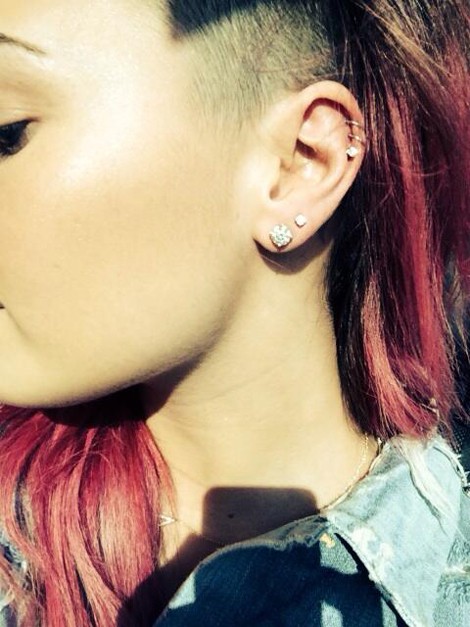 Demi Lovato celebrated two years of sobriety over the weekend by getting new piercings in her ear.
The singer/actress entered rehab in 2010 to treat a series of issues, including self-harming, and on Saturday she wrote on Twitter: "Today is my 2nd birthday. I'm 21 years old, but 2 years ago today, I finally started living... I'm so beyond grateful. #ItWorksIfYouWorkIt"
She also posted a photo of herself showing off two diamond studs and two small gold hoop earrings. She captioned the image: "Why not celebrate with some new piercings? 4 in one sitting."
Lovato recently made headlines for slamming Lady Gaga's performance at SXSW in which the "Poker Face" singer allowed a "vomit artist" to puke on her on stage.
Lovato tweeted on Friday: "Sad... As if we didn't have enough people glamorising eat (sic) disorders already. Putting the word ART in it isn't a free card to do whatever you want without consequences."
Lovato is currently in the midst of her "Neon Lights" tour.