Demi Lovato Leaving 'The X Factor' - But The Show May Be Cancelled Anyway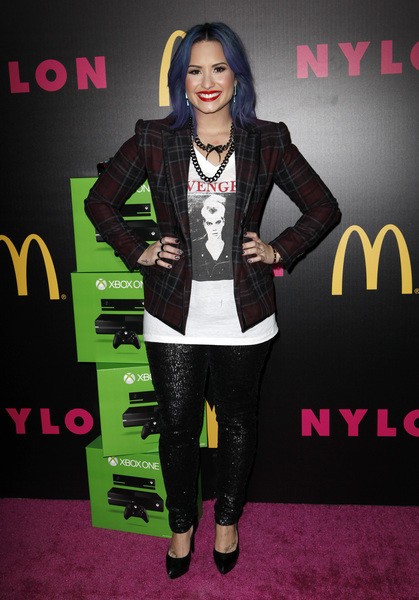 Demi Lovato is looking to leave her judging position on The X Factor before next season, but reports claim it's possible there won't be a show to leave.
People reports via a source Demi "Plans to spend next year completely focused on her music. She had a great run and a good time."
The 21-year-old has already booked a huge tour with a handful of X Factor contestants, including Cher Lloyd and Fifth Harmony.
E! News now reports that even if Demi wanted to return, X Factor might not be around to give her a job. A source tells them FOX isn't completely sold on the series despite Simon Cowell's pleas. With the show still holding its finals, producers have not considered judge lineup changes.
Cowell told E! during a conference call, "… we're in the middle of a presentation to Fox to say this is what we think the show should look like, this is what we think the fans would like. And, yes, my role could change on that show. But, I can't say much more than that."
X Factor's ratings aren't helping Cowell make his case. The show premiered to ratings over 30% lower than last year's premiere. The show's average weekly ratings are down an entire point, from 2.5 to 1.5.