Demi Lovato In Negotiations To Join 'X Factor'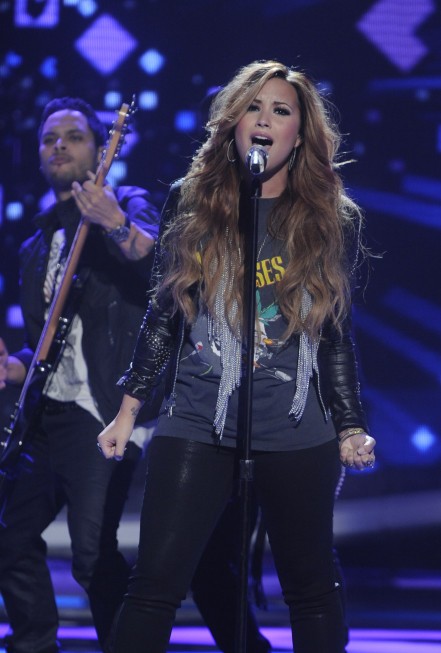 After last season's underwhelming ratings for "The X Factor," Simon Cowell cleaned house by removing Paula Abdul and Nicole Scherzinger from the judging panel. He also kicked off host Steve Jones.
In an effort to compete with "American Idol," "The Voice," and other singing competitions on the horizon (including ABC's upcoming "Duets"), Cowell brought Britney Spears on board. Now he's reportedly offering a spot to Demi Lovato to judge alongside Spears, Cowell and L.A. Reid.
According to The Hollywood Reporter, Lovato is in final negotiations for the job. Neither Fox execs nor Cowell have confirmed or denied the reports.
Several other female stars have also been rumored to join the show, including Miley Cyrus, Avril Lavigne, Janet Jackson and Mariah Carey.
Demi, 19, has been very open about receiving treatment in 2010 for bulimia and self-harming. She released a documentary in March, "Stay Strong," about her troubles and has been an inspiration for fans who have experienced similar problems.