Demi Lovato: I Wasn't Ready For 'The X Factor'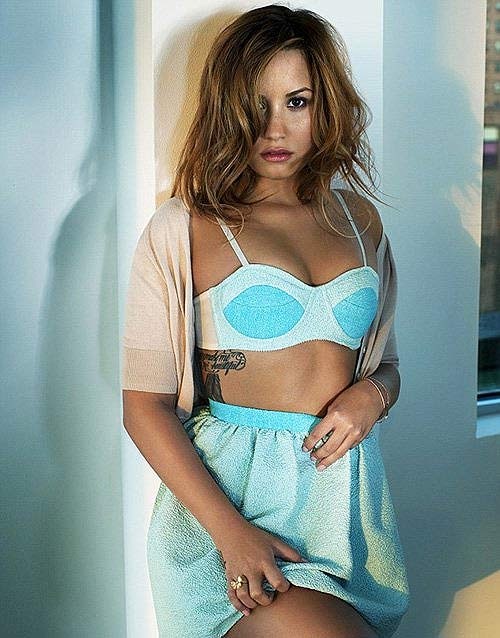 Demi Lovato is featured in the Spring 2013 issue of Cosmopolitan magazine's Cosmo On Campus, a free magazine distributed to over 50 universities in the UK.

The singer opened up about how she's turned her teenage battle with an eating disorder around and wants to use her story to help other young girls.

The 20-year-old singer also discusses the importance on balance in a relationship and how joining The X Factor helped her get on with her life soon after leaving rehab.

"I was about 12 or 13 when I developed my eating disorder, and at that time nobody in the public eye talked about their body issues," she says. "That's my goal in talking about my problems: I want to be the person for other girls that I needed to admire when I was looking for help and strength. It's OK to love your body the way it is.

"And it's OK to reach out for help if you have drug and alcohol problems, or if you're self-harming or being bullied."

Demi reveals that she may have taken things too fast after joining Simon Cowell X Factor, but the move worked out for the best.

"I don't think I was ready when I started on the 'The X Factor,'" she tells Cosmo. "In an ideal situation I would have maybe waited a year or more. I dived into work really quickly and maybe that wasn't the best idea at the time, but the place I am in today is so much better than I could have ever imagined, so I'm really glad."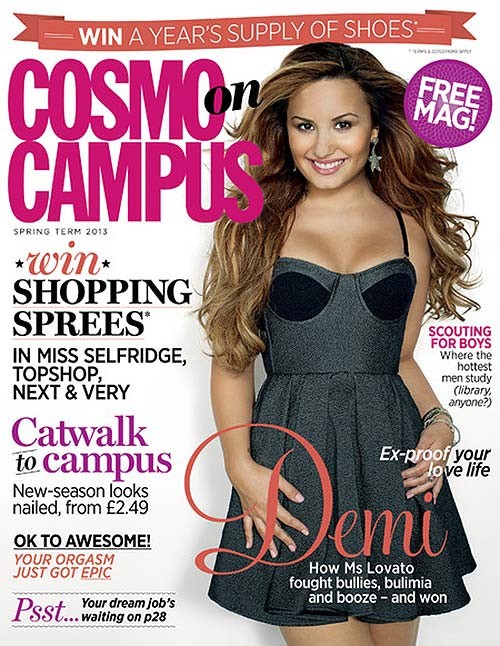 Demi also talks about her love life -- or lack of one these days -- saying that she's happy where she's at right now being single because she's conquered some of her fears and is ready for when Mr. Right comes along.

"It is very unhealthy when girls devote all their time to a guy and forget their friends and family. I did that. I was always looking for distractions because I was so afraid of being alone," she explains. "I can finally trust and love and be a better person for the man I am in a relationship with, instead of being a clingy girlfriend or getting jealous."

Read more about Demi in the Spring 2013 issue of Cosmo On Campus. Not in the UK? There's a free app available from iTunes.