Demi Lovato: 'I Don't Do Drugs, I Don't Throw Up After My Meals, I Don't Starve Myself'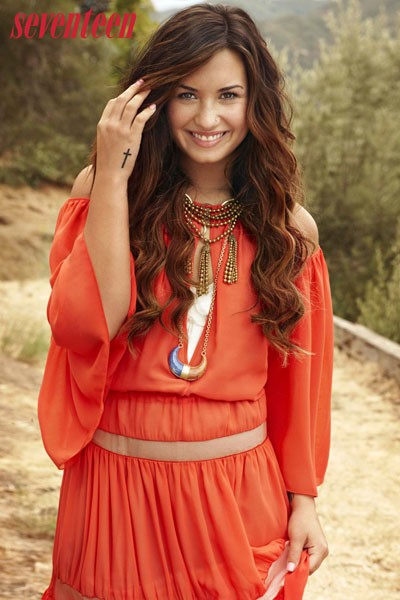 Demi Lovato appears on the February cover of Seventeen, which hits newsstands Tuesday, January 10.
On the problems she faced a year ago and just how bad it got:
"I'm not gonna lie. I was self-medicating. I was doing things like drinking and using [drugs], like a lot of teens do to numb their pain."

On how she's doing today:
"I don't drink, I don't do drugs, I don't throw up after my meals, I don't starve myself. There's nothing that I do that I feel ashamed of."

On who was there for her during the tough times:
"There were two people [who were there for me]. No matter how many times we fight, we will always be in each others' lives. [Miley Cyrus and I] are very strong-headed, so when we fight, it's brutal and we're like, 'We're never going to be friends again!' Then two days later, we're like, 'I love you and I miss you!'
Selena [Gomez] and I, we never fight. She's not a confrontational person at all. Both of them will never leave my life no matter what happens, because we've been through so much together."
Last month Demi slammed Disney bosses for airing a joke about eating disorders on "Shake It Up," during which one of the characters quipped, "I could just eat you up. Well, if I ate." In a series of tweets, she wrote, "I find it really funny how a company can lose one of their actress' from the pressures of an EATING DISORDER and yet still make jokes about that very disease. nice."
A spokesperson replied, "we hear you & are pulling both episodes as quickly as possible & reevaluating them... It's NEVER our intention to make light of eating disorders!"