Demi Lovato Gives Paparazzi The Middle Finger, Apologizes For Snubbing Fans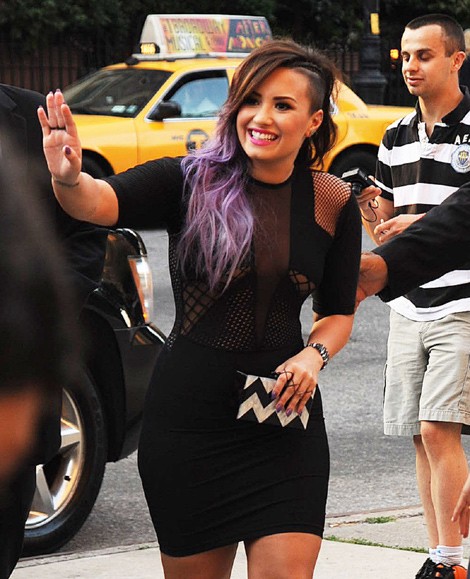 Demi Lovato has apologized to her fans after rushing past them in New York City earlier this morning. The singer/actress was being hounded by the paparazzi as she left Logo TV's inaugural Trailblazers event in Manhattan, so she gave the photographers the middle finger and quickly walked away.
Lovato felt bad about snubbing fans who were waiting outside the venue but was annoyed by the paparazzi's bullying tactics.
She tweeted, "When are paparazzi gonna learn? If you're respectful to me, I'll be respectful back. Why does it have to be a war of celebs against paps? Of course if you yell horrible things, I'm not gonna work with you. I'll pose if you are respectful and not being bullies."
 
Lovato also addressed her fans, writing, "I wanted to stop for my fans today/tonight really bad because I love you so much but I can't deal with how mean those paps are.
 
"I always try to stop because I appreciate every single one of you, so if I don't get to you please know I'm sorry and I love you.
 
"Sometimes staying strong means not putting yourself in uncomfortable or triggering situations."