Demi Lovato Confirms Exit From 'The X Factor'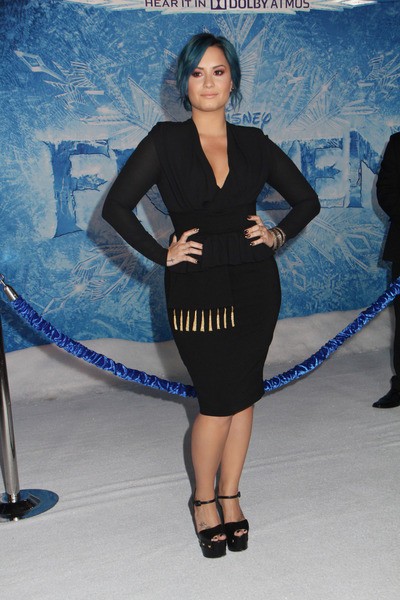 Demi Lovato confirmed rumors she was leaving reality show The X Factor, saying she will return to her music for the time being.
Demi told a group of reporters, "I started the show being a singer and a musician, and so I'm going to go back to that. It's been really great, but I'm so excited for 2014. I'm going to dedicate it completely and entirely to music—touring and making a new album. Possibly releasing one."
Lovato detailed what she would miss about the show, saying, "Being able to sit next to Kelly and Paulina and see them twice a week, and also helping mentor the contestants."
Simon Cowell added, "I always knew she wasn't coming back because she's touring, so I knew that."
People first reported the rumor of Lovato's departure, and the confirmation came mere hours after the story. X Factor is currently fighting for a fourth season, and producers can't be pleased that stories of Lovato's departure are overshadowing their two-episode finale, which continues tonight.