Demi Lovato Blasts The Daily Beast Over Wilmer Valderrama Story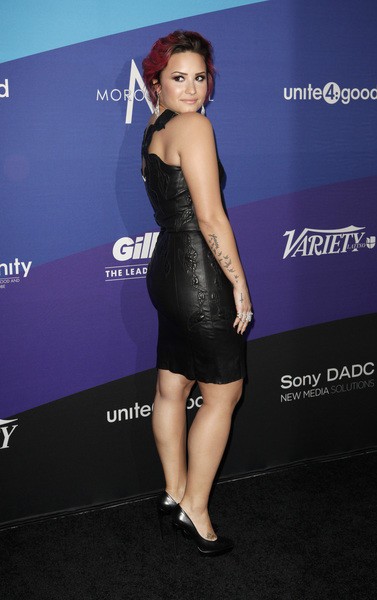 Demi Lovato had some choice words for news website The Daily Beast after it published a story about her on-and-off boyfriend Wilmer Valderrama.
The article, titled "Why Women Want Hollywood Lothario Wilmer Valderrama," insinuates the former That 70s Show star intentionally leaked nude photos of Demi to put his name back into the press.
The story also recalled Valderrama's infamous tell-all on the Howard Stern radio show, where he detailed his sexual escapades with Mandy Moore, Jennifer Love Hewitt, Ashlee Simpson, and Lindsay Lohan.
In response to the story Lovato tweeted, "@thedailybeast such a classy "news site" you are. Writing horrible things about people you know NOTHING about. Get a LIFE you ignorant f—ks."
The Daily Beast replied with this:
Sorry, @ddlovato, but Wilmer Valderrama is using you to further his own "career" http://t.co/4gb0l9tOf9

— The Daily Beast (@thedailybeast) April 10, 2014