Demi Lovato Alludes To Drug Use In New Interview - But Never Says She Did Cocaine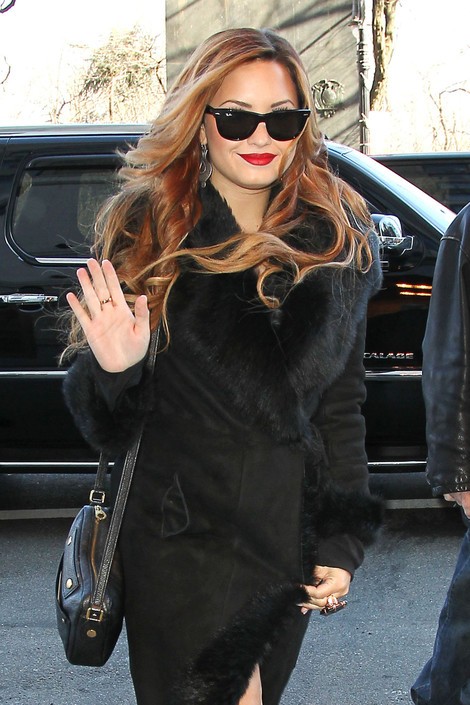 Demi Lovato has opened up about the many issues she faced in late 2010 that ultimately landed her in rehab that year - depression, cutting, an eating disorder; but there's one issue that the former Disney has been reluctant to discuss since she made the decision to face her demons - drugs.

Without coming out and openly admitting it, Demi reveals that she did dabble in drugs to keep the adrenaline boost that she would get while on stage going long after her shows ended.

Her rumored drug of choice was cocaine, but when asked about the substance in a new interview with Fabulous magazine, Demi skirts the issue, never so much as confirming any drug use - but definitely alluding to it.

"It's something I don't really want to talk about," she says. "What I can say is that I was depressed. I would come off stage in front of 18,000 people and suddenly be alone in a hotel room. I'd come crashing down and would try and find a way to recreate that feeling to stay up."

The star also says that promoters would often provide her with drugs and alcohol to keep her coming back to their clubs and restaurants; and the star found the substances difficult to turn down.

"I thought they were my friends," she says. "I thought I was having fun. Being a celebrity can be dangerous.

"Nobody says 'no'," she admits. "That's why so many end up overdosing and dying. It could definitely have happened to me."

Demi dropped out of a tour with the Jonas Brothers after a fight with a backing dancer in November 2010, and shortly afterward she checked in to the Timberline Knolls rehab facility in Illinois for three months at the behest of her family and management.

"It was really, really hard and scary. I was homesick and lonely and several times I thought f*** it, I'm leaving," she says. "I had 14 hours of therapy a day. I listened to music and learned to knit. When I finally left, it was like being let out of prison."

Since getting out of rehab, Demi has begun her career comeback, releasing her third album, "Unbroken", last September and receiving heavy fan support. She was even mobbed by fans in Venezuala last week and her team of 17 bodyguards had trouble keeping fans away from her.

"I'm not saying I'm perfect, or fixed, but I am learning to love and accept myself," she says. "My outlook is more positive and I am happy."