Deluxe Version Of 'Bangerz' Includes Topless Miley Cyrus & Pot Leaf Stickers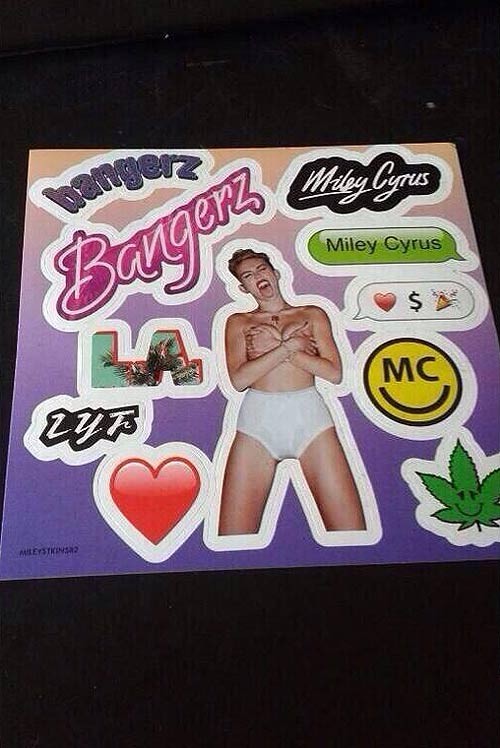 Miley Cyrus has a brand new album out, "Bangerz", and the deluxe version of the new disc comes with an exclusive set of stickers featuring a pot leaf and an image of the singer topless and holding her breasts.

It's no secret that Miley's a big fan of the drug; she even professed her love for Mary Jane in an interview with Rolling Stone magazine last week, saying, "I think weed is the best drug on earth. One time I smoked a joint with peyote in it, and I saw a wolf howling at the moon."

On Monday, the day before her new album's release, Miley tweeted a selfie while wearing a new shirt from Boston-based post-hardcore band Ice Nine Kills. The shirt features an image of a stoned-looking Justin Bieber on a marijuana leaf with the slogan "Reefer Fever".

You can check out a review of "Bangerz" here.
Sticker sheet that comes with the deluxe version of #Bangerz pic.twitter.com/Keul34Xw1r

— #BuyBangerz (@WeLoveMiley) October 2, 2013