'Degrassi' Star Luke Bilyk On Drew's Tumultuous Season 13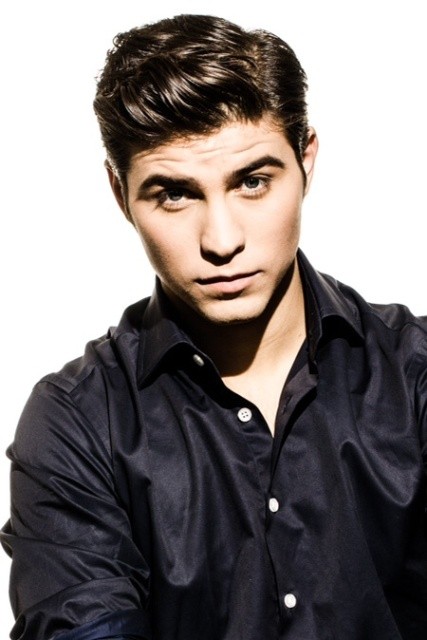 While Degrassi is on its whopping 13th season, the Canadian teen drama isn't slowing down at all. BFTV recently chatted with our old friend Luke Bilyk, whose character Drew Torres seems to be in the thick of things this season, about Drew's difficult year and what it's like for an actor to get bad news for their alter-ego. SPOILER ALERT: This interview reveals major plot points from the current season of Degrassi.
"This last season has been a bit of a rollercoaster for Drew," Luke told us. "One of the hugest things is his brother [Adam] passing away; he has an accident where he's texting and driving. Then on top of that, his fiancee breaks up with him. And he has to go through all the political trials of being class president."
That pretty much continues the Degrassi trend of hitting on issues that really are facing teens today, but that's a lot for one person to go through! But what about the actor who has to play that person? What was it like for Luke to open up the script for the season's eighth episode and realize that his character's brother was dead? "We are just as shocked as the fans are," he said. "It actually like broke my heart into a million pieces."
Drew is one of the key characters in the sizeable Degrassi ensemble now, Luke having joined the show with the 10th season. That's a sizeable amount of time for an actor to spend in the same role, so we asked him if he'd started to consider how much more could be done with Drew. "It's interesting. On a show like Degrassi, you kind of have the presumption that you're going to be there for awhile." Yet, he conceded, "As a character who's in high school, I'm kind of expecting that this is going to be near the end."
Not that he's looking to leave. In fact, he believes the writers could come up with plenty of future story ideas for his character. "They really have done so many," he added. "If you think of all the bad things that could happen to one person in high school, they pretty much bottled it up and gave it to me!"
And aside from the issue of his not graduating high school, it wouldn't be too uncommon for Drew to remain part of the Degrassi lineup. There are other current characters, like Alli Bhandari (played by Melinda Shankar) and Alli's ex-boyfriend Dave Turner (Jahmil French), who've been on the show before him and are still there. We'll just have to see what the rest of season 13 holds for Drew. (Season 14 has been announced for sometime in 2014.)
Even with his sizeable role on Degrassi, Luke has still had time to pursue other projects as well. "The show does take up a significant portion of my year pretty much. We film from April to November with a break in between," he explained. "[But] we do get to work quite a bit. I filmed two short films, Little White Lines and Where Love Takes You, that I also produced, and I was also in a horror movie with one of my other cast members called Hellion. And that was just kind of in the off-season."
While we hope Degrassi stops putting Drew through the wringer eventually, it sounds like Luke has it all figured out. He's center stage on a long-running and internationally popular TV series, while also being able to stretch his wings in film. And that's well-deserved for this up-and-coming actor who also happens to be a very down-to-earth guy. We can't wait to see what great opportunities are coming his way next.
Degrassi continues Season 13 tonight (check your local listings for specific channel and airtime). For more on Luke, you can also follow him on Twitter (@lukebilyk1).
(c)2014 Brittany Frederick. Appears at Starpulse with permission. All rights reserved. No reproduction permitted. Visit my official website and follow me on Twitter at @tvbrittanyf.