Deep Purple Call Artists Who Boycott Israel 'Wimps'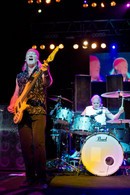 Deep Purple drummer Ian Paice has taken aim at Elvis Costello, Gil Scott-Heron and other acts who have boycotted shows in Israel, branding them "real wimps" for allowing politics to get in the way of their music.

Paice and his band will play two shows in the Middle East nation this weekend and he can only apologize to music fans there for his peers' political views.

Costello announced a boycott last summer and Scott-Heron and acts like Snoop Dogg and The Pixies have pulled out of concerts and festivals after receiving pleas from peace groups to scrap shows as part of a protest against Israel's policy towards Palestinians in Gaza.

Meanwhile, outspoken Pink Floyd star Roger Waters has urged all bands to consider a boycott of Israel - in a TV interview earlier this year, the rocker said, "I'm against Israel for exactly the same reasons that I was against South Africa: it's a two-tiered racist system. They (Israelis) have pass books (and) they have to carry identity cards that say whether they're a Jew or an Arab. It's insane.

"(I'm) calling on my fellow musicians and artists to join the BDS (Boycott, Divestment, Sanctions) campaign against Israel. I've finally decided to put my head above the parapet. Enough is enough."

But Paice is refusing to get political ahead of Deep Purple's weekend shows at the Caessarea, calling those boycotting the country "real wimps."

Singer Ian Gillan adds, "Musicians should remain impartial in political disputes."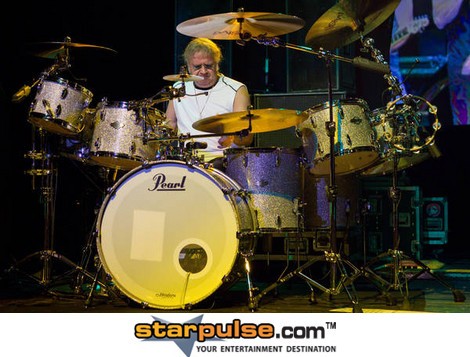 Click here for all the latest Deep Purple news & articles!
Click for more great Deep Purple pictures: