Debbie Gibson & Tiffany Rock The 80s On 'Good Morning America'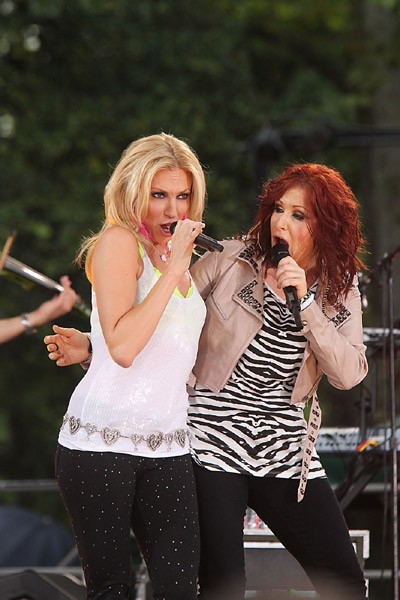 Eighties pop queens Debbie Gibson and Tiffany performed on "Good Morning America" in Central Park, New York, this morning. The duo made several costume changes. We think Debbie looks best in red (see more photos below). What do you think?
The singers are teaming up for a five-date comeback tour playing some of their own classics and covers of other 80s hits.
The duo recently starred in "Mega Python Vs. Gatoroid" about giant pythons released by environmentalist Debbie Gibson that are counteracted and confronted by equally large gators that are fed steroid injected chickens by Tiffany.