Debbie Gibson, 42, Shows Off Her Awesome Abs At The Love Revolution Fashion Show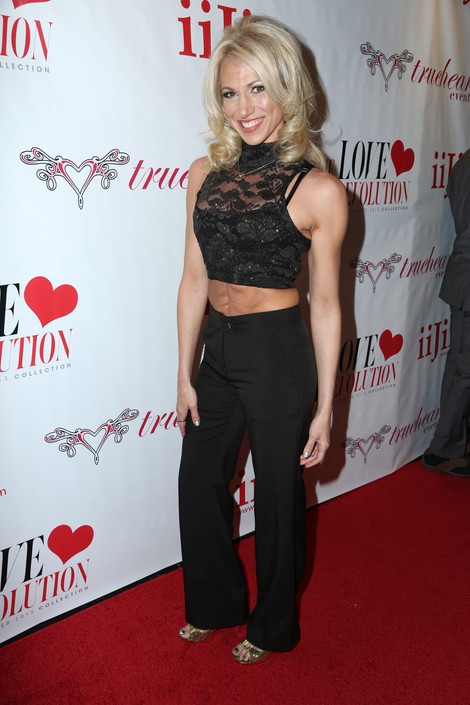 Debbie Gibson at 42 is what most 22 years olds want to look like. The singer attended the iiJin Fall/Winter 2013 The Love Revolution Fashion Show in Los Angeles earlier this week looking fit and fabulous. She wore black trousers and a black lace half shirt that showed off her amazing six pack.
Gibson is most known for her 80s pop hits such as "Only in My Dreams," Foolish Beat" and "Lost in Your Eyes."
Last year, she competed on "Celebrity Apprentice." Gibson is also an actress and has starred in several on and off-Broadway productions, including "Les Miserables" and "Grease."
In 2011, Gibson and fellow 80s pin-up singer Tiffany appeared in "Mega Python Vs. Gatoroid" on Syfy. The duo also wound up touring together.