Dean McDermott Says Sex With Wife Tori Spelling 'Wasn't Fantastic'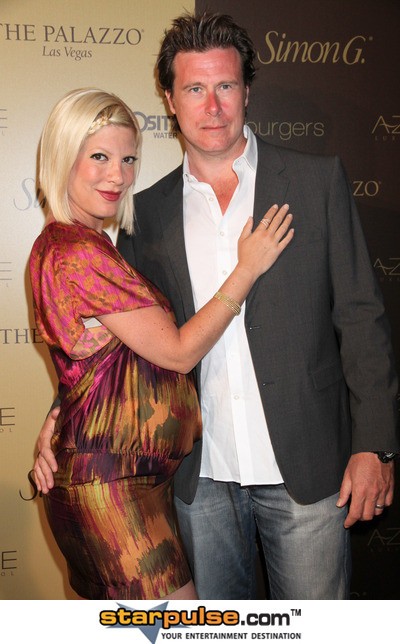 Tori Spelling's husband Dean McDermott says that sex with the former Beverly Hills, 90210 star was less than spectacular.

The couple have been going through turmoil since late last year, when McDermott was caught cheating with 28-year-old actress Emily Goodhand on a trip to Toronto last year. Since then the couple has been trying to work things out, and will share all the details of their relationship and sex life in new Lifetime reality series, "True Tori."

A new clip from the show reveals that Dean wasn't too happy with the couple's sex life, which caused him to stray.

"We have four kids, so in the sex department there were ebbs and flows... We would have sex once every two weeks," McDermott says during a couples therapy session in the new trailer. "It wasn't fantastic."

Ouch!

While Tori reveals her shock at the statement, the counselor addresses the issue, telling Dean, "Your expectations of what a marriage is supposed to be like sexually -- it's like a fairytale."

"I can never give him enough sex," Spelling tells the counselor. "He's never going to be happy with just me."

McDermott went to rehab for his sex addiction after his affair became public, and he likened what he did to his wife was his own "worst nightmare."

"I wasn't attracted to [Goodhand]; it was just like a warm body, my worst nightmare is what I did, absolutely, I cheated on my wife. That's my worst nightmare."

"True Tori" premieres Tuesday night on Lifetime. See the full clip at UsWeekly.com.